Press releases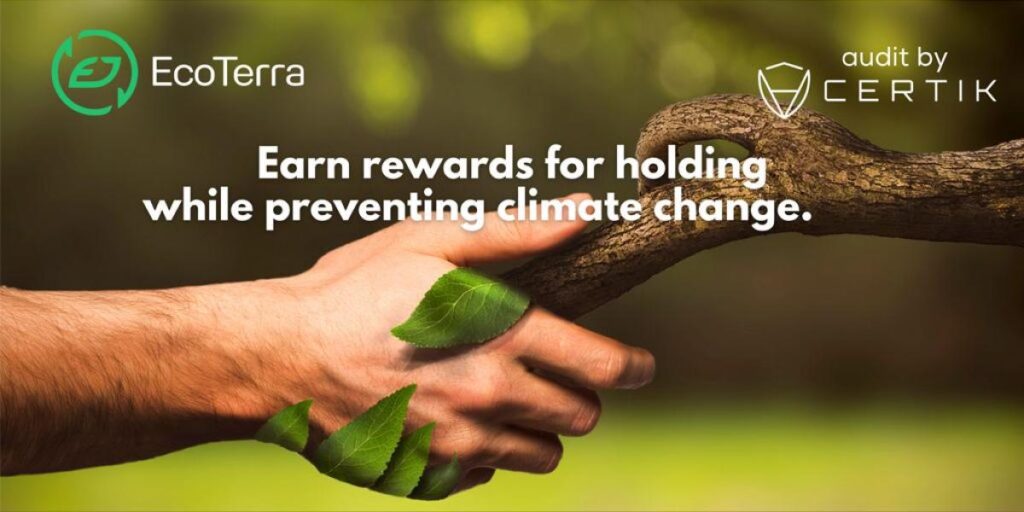 EcoTerra Launching a Product Using Blockchain Technology to Help the Environment
EcoTerra proposes an environmental conservation movement by financial strategies through blockchain technology because of the powerful effects of climate change. They are launching a product that uses blockchain technology to help raise funds and make the fight against climate change transparent.
Fighting for a Healthier Environment
EcoTerra aims to create a system that will redefine how society chooses to finance environmental conservation efforts. They are mobilizing the power of the blockchain as a way to tackle climate change, connecting governments and companies with collectors and recyclers.
Recent research shows that globally we have reached a critical point in the climate change situation for the first time in human history. EcoTerra claims that it is necessary to take concrete, decisive, and strict measures immediately to protect the Earth's climate and the environment.
In consequence, irreversible processes will be set in motion. Therefore, EcoTerra considers it is essential to change the amount of greenhouse gas emissions and polluting habits. If not, the climate of the Planet will change forever.
EcoTerra wants to bring blockchain technology to environmental finance and empower individuals to take action. And for this, EcoTerra invites people to earn rewards for holding while preventing climate change.
EcoTerra and the Power of Blockchain
EcoTerra proposed to include the preventing climate change movement in its features. The project has planned a separate wallet for a percentage of EcoTerra's total supply, dedicated to donations. The company intends to address a broader range of current recycling issues (collection, ecologization, and education), and the rewards collected will be made available to many groups working on this issue (for example, Greenpeace and UNESCO).
Looking closer to the blockchain and eco-friendliness, EcoTerra wants to underline also how environmentally damaging existing tokens and cryptocurrencies are. Mining currencies requires complex computer systems, and the process itself is highly energy-intensive.
EcoTerra has a different process instead of mining to protect the environment. Contrary to constantly increasing the number of tokens in circulation, an auto burn function allows a percentage of the tokens to be permanently destroyed after each transaction, reducing the number of tokens in circulation – and thus increasing the value of the currency.
The EcoTerra process is the polar opposite of how fiat money works. This technique intends to reward long-term holders and improve the coin's worth.
EcoTerra uses smart contract capabilities, in addition to token burn, to overcome other cryptocurrencies' challenges: token reflection and automatic liquidity provision. Reflection ensures that the user is rewarded for holding their tokens while simultaneously guaranteeing that the environment is not harmed.
As a result, the team can address the issues posed by farming rewards and the challenges posed by mining tokens. This automatically managed liquidity pool model will ensure stability, securing the pool's volume for the long term.
About EcoTerra
EcoTerra was founded by two investors who own one of Romania's most successful recycling companies. They collect and recycle for large companies through various organizations that match polluting companies with recyclers following the law.
This is called transfer of responsibility. The procedure is complicated, non-transparent, and involves a lot of bureaucracy. EcoTerra and its blockchain solution aim to transform the process, making it transparent and automated completely.
Contact
For more information and to find out how to get involved in the eco-friendly blockchain movement, check out EcoTerra's official website and join the EcoTerra community on the team's Telegram channel.
This press release, which is published for information purpose only, has not been written by allcryptocurrencydaily.com.