Press releases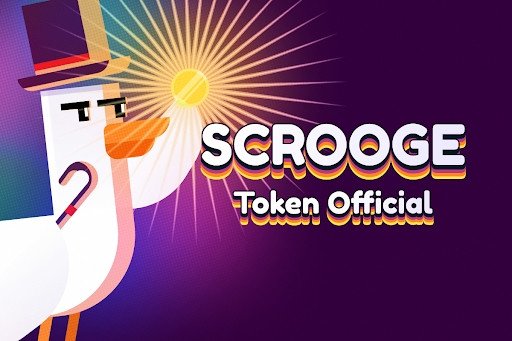 Join DeFi with Scrooge Token
Crypto investments are the new golden goose. Stablecoins are only good for day trading – if you want real margins, look for newer coins and tokens. And the sooner you join, the more you stand to gain. Buying into a project just days after its founding is highly lucrative.
Enter Scrooge Token. Having launched on the 8th of February, its value has soared by 1400% in only 6 days. And it's not stopping! The steady climb continues, slowly turning every SCRG into a digital diamond. Here's your chance!
Yours Truly, Scrooge
First and foremost, Scrooge Token is an investment tool. The tokenomics are quite simple: SCRG holders earn 9% from every transaction. This serves to encourage small-scale HODL and keep the profits ticking without having to resort to schemes. A simplified, clear price discovery process stabilizes the currency with no negative effects on the growth rate.
Scrooge stands out in the world of rug pulls and scams by providing complete transparency and realistic planning. Having been audited twice and listed on reputable trackers, we hope to prove our honest belief in the ideas that comprise this project. It's the culmination of our team's decades-long IT experience.
Here at Scrooge Team, we're ready to chat! Come visit our social networks to scope out the situation, look at crypto news, get some purchasing tips, ask your questions, or simply to have fun. With fellow holders, you're always in good company.
We're using a BUSD-based liquidity pool on PancakeSwap to reinforce the value of Scrooge Token. This will ensure that buyers can utilize their SCRG to participate in a bustling DeFi economy, while feeling completely safe about their savings.
As you can see from this recent chart, Scrooge's pace is simply unrelenting. Over the course of two days, the token became 1.3 times more expensive. What would happen after 20 days? Whip out your calculator and find the product of 1.310. Impressed? That's SCRG for you!
Our primary goal is to maintain steady growth. We will accomplish this by building a strong community, using quality marketing and attracting investors. Scrooge Token will benefit whales and small holders alike, using measures that make it resistant to the effects of panic and dumps.
We also have a vision for the future. The SCRG roadmap begins today and stretches on to the decades ahead. The steps are simple, but their scale increases over time. Eventually, Scrooge Token will reach the NFT and P2E phases, letting holders participate in the emerging Metaverse.
Choose Only the Best
If you're interested, don't hesitate – start buying! There's a helpful set of instructions on the official website. A SCRG wallet is easy to set up, especially if you have experience with Metamask and PancakeSwap.
It's a golden opportunity. Take the first step on your road to riches with a careful investment. Scrooge Token is just that reliable and trustworthy. Line goes up – let us take care of the details.
This press release, which is published for information purpose only, has not been written by allcryptocurrencydaily.com.