Press releases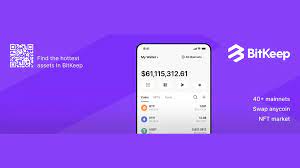 Bitkeep Becomes The Sponsor of Bitcoin 2022, Bringing A Smooth Cross-Chain Swap Experience to Bitcoin Holders
Kevin, CEO of BitKeep, tweeted on March 25 that BitKeep had become the wallet sponsor of Bitcoin 2022, Miami. Also the founder of BitKeep, he will bring the BitKeep team to the Miami Beach Convention Center, presenting BitKeep's latest V7.0 to the visitors and the Bitcoin community. They will demonstrate the built-in cross-chain Swap features and the cross-chain experience specially optimized for Bitcoin. As of now, BitKeep supports 200,000 tokens on 45+ public chains to swap to/from Bitcoin, making it the Web3.0 cross-chain wallet that supports the most public chains and tokens in the world.
"Still holding Shitcoin? Swap to BitCoin now!" This is BitKeep's advice to global blockchain community at this Bitcoin2022 conference. Since February 19, 2017, the market share of BTC has dropped from 85.4% to the lowest point of 37.84% in June 2017. The share of Bitcoin has kept as a low level ever since.
One of the strongest competitors is Ethereum (ETH), which holds 19.99% of the market, according to Coingecko's latest statistics. BTC's market share stays between 39.99% and 41.52%. The current top ten tokens/coins, by market cap, are: Bitcoin (BTC), Ethereum (ETH), Tether (USDT), BNB (Binance), USDC, XRP, Terra (LUNA), Cardano (ADA), Solana (SOL), and Avalanche (AVAX).
The emerging public chains are grabbing Bitcoin's market share. As the prices of ETH and other altcoins rise, BTC's share of the entire crypto market cap has begun to decline. At the lowest point, the share of Bitcoin was only 48%.

(Bitcoin average transaction price)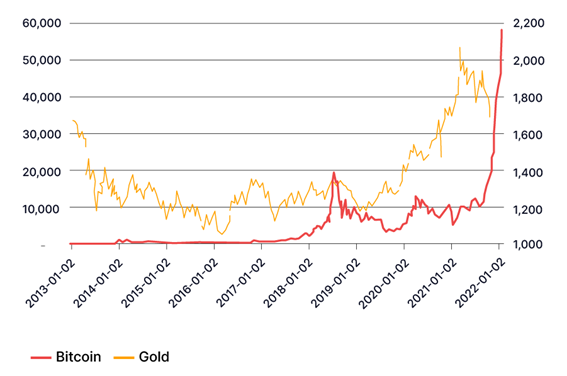 However, looked from a long-term perspective, Bitcoin shows an upward trend in general. At present, the only thing with liquidity comparable to that of gold is Bitcoin. BitKeep Swap supports swap transactions between any two tokens. So far, it has provided service to more than 5 million users, allowing then to get more than 519.502 BTC. BitKeep encourages its users to hold Bitcoin instead of Shitcoin or other faddish tokens to help the market return to a virtuous circle. At present, less than 40% of global crypto users hold Bitcoin, which is very noteworthy. BitKeep recommends all its users to hold Bitcoin, and it supports its users to use any token/coin they have to get Bitcoin and experience the utility of "digital gold".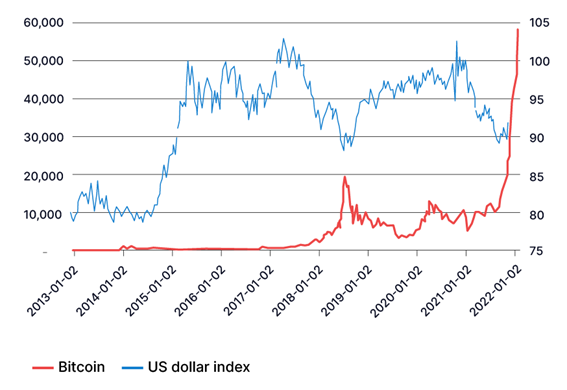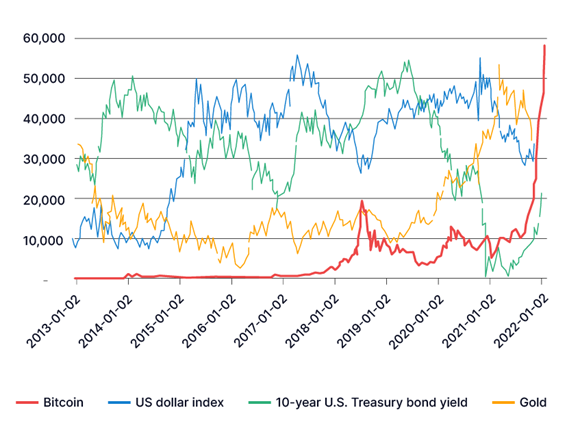 BitKeep is providing its global users the means to hold Bitcoin and experience the utility of "digital gold".
About BitKeep
BitKeep, the top decentralized multi-chain crypto wallet in Asia, integrates Wallet, Swap, NFT Market, DApp, and Discover in a single location. BitKeep Global Inc. was founded in Singapore in May 2018. The company now serves more than 5 million users worldwide, covering nearly 168 countries in North America, Europe, and Asia. With 40+ Mainnets, 10,000+ DApps,1,000,000+NFTs and 45000+ tokens/coins supported, BitKeep is committed to creating the world's largest Web3.0 gateway.
Contact BitKeep
This press release, which is published for information purpose only, has not been written by allcryptocurrencydaily.com.