Press releases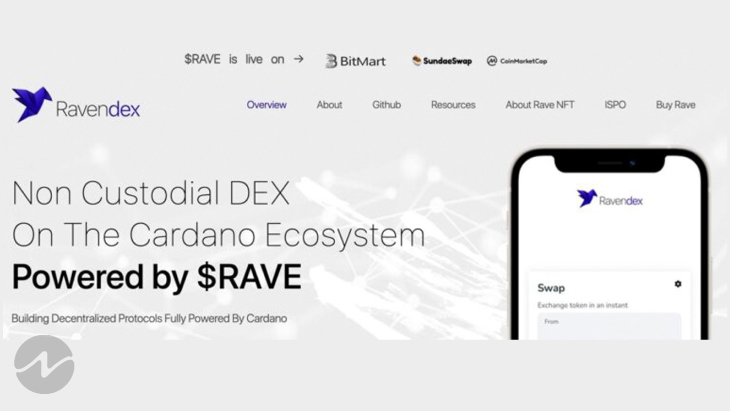 Ravendex Lists on Bitrue, Trading Volume Surges to 200 Million Tokens Within 24 Hours
As the current geopolitical situation continues to affect global cues, investors must look at this as an opportunity.
The crypto market has been useful for the Ukrainian humanitarian cause and made people realize the true potential and caliber the technology could offer in times of distress.
Apart from some blue-chip tokens like Bitcoin and Ethereum, many investors are unaware of other upcoming coins, which have the potential to give staggering returns in the future as well as in the short term.
Among the coins listed on hundreds of decentralized exchanges— one such coin is the $RAVE token by Ravendex which has been the talk of the town in various crypto online communities and forums.
The token also saw its third listing in 2022 on Bitrue after listing on CoinMarketCap and Bitmart. The widely popular exchange has now shown its confidence in the project as it only lists coins after standard due diligence.
Ravendex is a Cardano-based decentralized exchange, which is completely non-custodial. It is a cross-chain exchange that uses the EUTXO model. The EUTXO model is known for its features like splitting shared liquidity among Cardano-based assets.
The Cardano blockchain is also widely popular for its lower fees and faster transfer of liquidity among peers. It allows instant transfer of assets and liquidity between Cardano-based tokens and ADA.
The token also received an unexpected validation from the crowd as the company conducted an amazing seed sale in October 2021.
They sold over 90% of the tokens up for sale, which is not seen among new projects.
The real motive behind the $RAVE token is to create a sense of self-sustainability on the Ravendex decentralized exchange which would be powered by the Rave Token and Rave NFT
One of the significant purposes of the $RAVE token holders is that they have voting powers on explicit suggestions concerning the governance, which impact the Ravendex ecosystem. The startup offers straightforward tokenomics, intended to guarantee decentralization alongside an annual percentage rate of 15%.
Social Media:
Contact Channels:
This press release, which is published for information purpose only, has not been written by allcryptocurrencydaily.com.