Press releases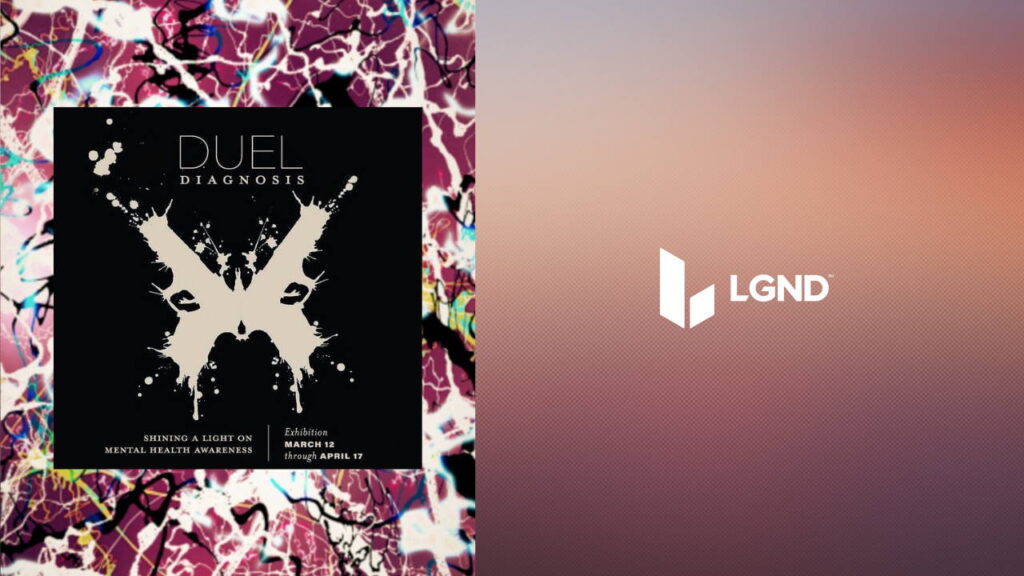 West Chelsea Contemporary and LGND Proudly Present Duel Diagnosis, an Immersive Exhibition and NFT Collection 
Dave Navarro and PADHiA will be doing their first six week art show and installation at West Chelsea Contemporary in Austin Texas, March 12 – April 17. To celebrate this exhibition they will be releasing a series of original NFTs via the LGND Art NFT platform.
Duel Diagnosis by Dave Navarro and PADHiA is a thought-provoking project comprised of fine art, street art, impactful installations, apparel, curiosities, oddities, objets d'art, rare goods, fantastical spectacles, analgesic perspectives, boldly inclusive ideas, and subversive counterculture. The project dispels society's narrow margin of what is considered acceptable, normal, and pretty… and shines an enchanting light on the honest, deeper truths of the human experience.
West Chelsea Contemporary and LGND is proud to present Duel Diagnosis, an immersive exhibition featuring the artistic duo Dave Navarro and PADHiA. As a collaborative, Duel Diagnosis seeks to bring new perspectives and deeper understanding to the experience of mental health through their artistic endeavours. Their raw and vulnerable artworks create a space for reflection and connection.
Artworks designed by Dave Navarro and PADHiA
Duel Diagnosis: The Nervous System Series consists of 6 NFTs and 1 bundle that will be available via LGNDfrom Saturday, March 12th at 12 PM EST to Saturday, March 19th at 12pm EST. With the purchase of the bundle you will receive the entire short film, in collaboration with Liam Lynch, 'In The End It Was All A Smile: The Nervous System'.
About LGND
LGND is a platform built by artists, for artists that empowers creators to fulfil their vision in the new landscape of NFTs. Collectors will find some of the best work by leading artists from around the world here. LGND's mission is to not only facilitate artists to secure their legacy via blockchain, but to reach the largest possible audience and to cultivate a global community. Through a mix of online and IRL events, we aim to lead the field in education and expansion of the medium that is rapidly changing the way art is experienced. Above all, curation is our focus and quality is always the goal.
Contact Jamie – jamie@lgnd.art
About West Chelsea Contemporary
Founded in Austin in 2002, West Chelsea Contemporary offers works by names such as Banksy, Alex Katz, Damien Hirst, KAWS, Hunt Slonem, Takashi Murakami, and Andy Warhol. Representing emerging and mid-career artists working in a range of mediums, the gallery's program focuses on 20th century and contemporary art, with a particular specialty in American, Asian and European post-war movements.
Today the gallery maintains an exhibition space totaling more than 7,800 square feet in Austin and 2500 square feet in the heart of New York City.
Contact: sales@wcc.art
This press release, which is published for information purpose only, has not been written by allcryptocurrencydaily.com.