Press releases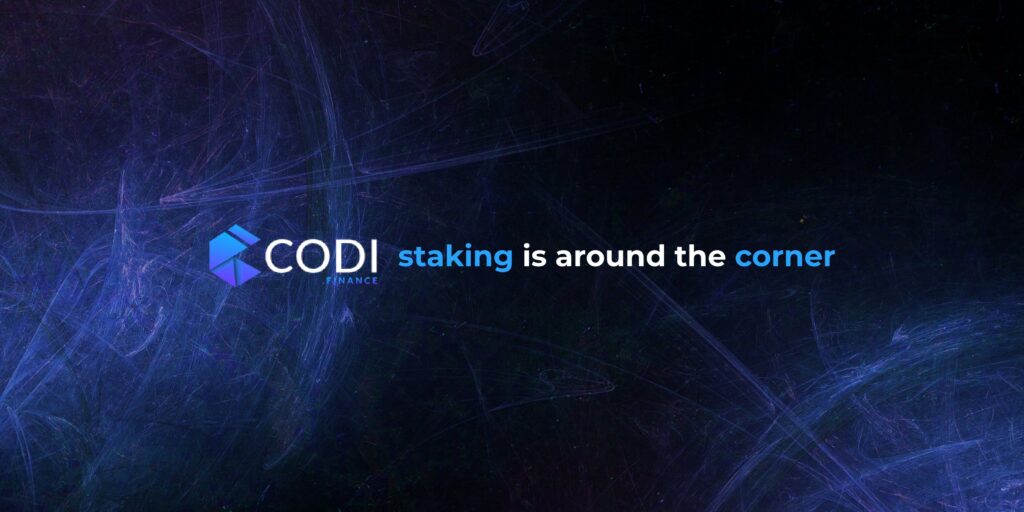 Launch Of The CODI Staking Platform
CODI Finance has successfully listed $CODI on the prominent cryptocurrency exchange Raydium and was recently added to CoinMarketCap which would make metrics publicly available.
CODI Finance is excited to announce that trading of $CODI on Raydium is live. Trading is with the USDC/CODI pair, while other pairs are to follow soon, users can start depositing their USDC and CODI on Raydium from now onwards to begin trading. Also, it was recently announced that $CODI will be listed on one of the Top 25 exchanges in the world and this is in line with the team's vision of providing the best DEX and IDO launchpad on the Solana blockchain.
CODI will create a DEX platform where users can exchange virtual tokens and assets by using the platform to make easy transfers between wallets, trade various cryptocurrencies, staking, ensure market liquidity, and enable users to fully utilize the network's capabilities, including NFT's marketplace.
The CODI staking platform is almost ready and will be going live soon and you can keep track of the countdown on the CODI website. Staking $CODI tokens will earn huge rewards, the different classes of staking options such as the 30 days offer huge APY and there will be more staking programs available as the demand for staking increases.
The simplified and user-friendly staking platform has the best UX and UI interface which is very easy for both newbies and experienced investors to navigate. The process was made very easy for users to be able to interact with the staking contract without issues. CODI believes that people do not have to go through the hassle of understanding how to interact with a smart contract before investing.
CODI will distribute wealth to the community by ensuring the community always leads in terms of the best staking rate.
Staking is divided into five tiers to give every user an equal chance, and the rewards vary depending on the staking tier. CODI Finance also intends to expand the availability of "$CODI" in the cryptocurrency market, with plans to list $CODI on other reputable exchanges already in the works.
To trade $CODI on Raydium please add the Serum ID manually through the swap tab to set limit orders to trade $CODI.
Serum ID: 7ewFm6sVHtjpUvCVc1MNtwLuKtidDZLYvF7eq4c2xWha
AMM ID: CZ5E9MwhozrRKB1hmaikjzo1HCghLR1hTmY
Swap link: https://raydium.io/swap/?from=yvbrxE6zjrA8SxxSpL7oojDBB5QDmF5CVqJWea8JcQE&to=EPjFWdd5AufqSSqeM2qN1xzybapC8G4wEGGkZwyTDt1v
If you're interested in OTC "$CODI" sales, contact the CODI Finance team at sales@codi.finance. The CODI Finance team is open to private deals from retail investors.
Conclusion
When the IDO CODI launchpad is fully operational, the CODI community will be able to invest in projects and receive early allocations by staking '$CODI.'
CODI Finance aspires to be the ultimate decentralized exchange which is why it hopes to improve the DeFi industry's DEX sector by creating a platform with an appealing and user-friendly interface, as well as a diverse set of features.
If you would like to learn more about this project, visit www.codi.finance
You can also follow on other social media channels to be a part of the community:
Twitter: https://twitter.com/Codi_Finance
Discord: https://discord.com/invite/kEw8RkMU
Telegram: https://t.me/codi_finance_community
This press release, which is published for information purpose only, has not been written by allcryptocurrencydaily.com.