Press releases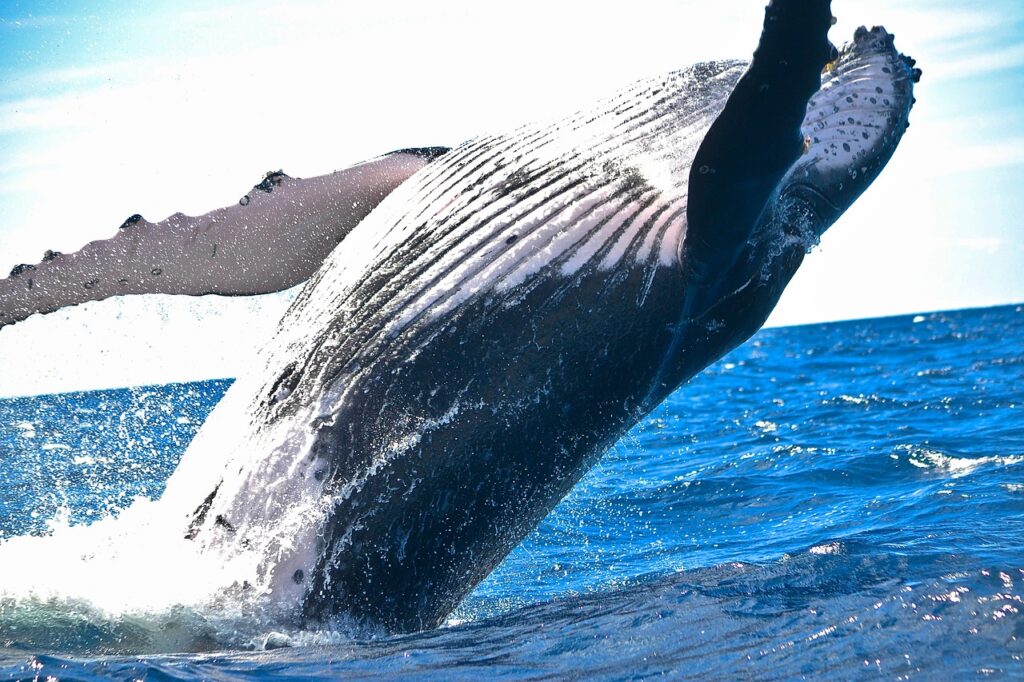 What Is A Bitcoin Whale? What Impact Does It Have on The Bitcoin Market?
The price of Bitcoin has been volatile due to the cryptocurrency executive order signed by the U.S. President Joe Biden. According to Gate.io's official website, Bitcoin traded at a high of $42,118.73 on March 16, up about 8 percent. Other cryptocurrencies, including Ethereum, also rose sharply.
As Bitcoin has become more and more recognized by people, there have been a lot of Bitcoin Whales.
What Is The Bitcoin Whale?
A Bitcoin Whale is a cryptocurrency term that refers to a particular person or institution that holds a large amount of Bitcoin. A whale holds enough cryptocurrency, so much that it can control the exchange rate of the currency.
Bitcoin is anonymous, meaning that the name of the Bitcoin account holder is not displayed, especially if the amount of Bitcoin held is too large. However, classified accounts show all addresses and transactions, so the identity of the Bitcoin Whale can be inferred from this as well.
Take for example American venture capitalist Tim Draper, who was also one of the first investors in Bitcoin. He purchased 42,000 Bitcoins for $6 when the cryptocurrency was stored on the now-defunct Mt Gox exchange. Although Mt Gox was hacked causing Tim Draper's assets to be severely impacted, with his current holdings he ranks in the top 15% of all Bitcoin investors.
There is also Microstrategy Software, Inc. In August 2020, the company made its first Bitcoin purchase, and it now has more than 105,000 Bitcoins in its portfolio, including 92,000 BTC held by its subsidiary MacroStrategy LCC. It became the company with the most Bitcoins in the world. Even after a period of Bitcoin shortfalls in 2021, it did not stop Microstrategy from continuing to buy Bitcoin. As of the end of February 2022, the company held 125,051 Bitcoins.
The Impact of The "Whale" on The Bitcoin Market
Years back there was a story that "Two giant whales dumped over $100 million worth of Bitcoin in 24 hours." Such fake news had sent Bitcoin price to live down $200 in 20 minutes, triggering a panic sell-off by investors. That's how much influence the "Whales" can have.
According to data, the "Bitcoin Whales" are a diverse group, with only about a third of them being active traders. While they have enough capital to trade in the markets that drive them, they follow price fluctuations and buy or sell, just like most traders. On the flip side, Bitcoin Whales also possess a stabilizing effect on the market. This is because if Bitcoin plummets, they will be implicated as well.
Recently the number of Bitcoin whales is growing due to the blocking of Canadian bank accounts and the armed conflict between Russia and Ukraine. According to the data, as of March 1, 2022, the number of whale addresses holding more than 1,000 BTC is 2,226. The number of addresses holding more than 100 Bitcoins is also increasing. The increase in the number of these "Whales" will have a significant impact on the future trend of Bitcoin.
This press release, which is published for information purpose only, has not been written by allcryptocurrencydaily.com.