Press releases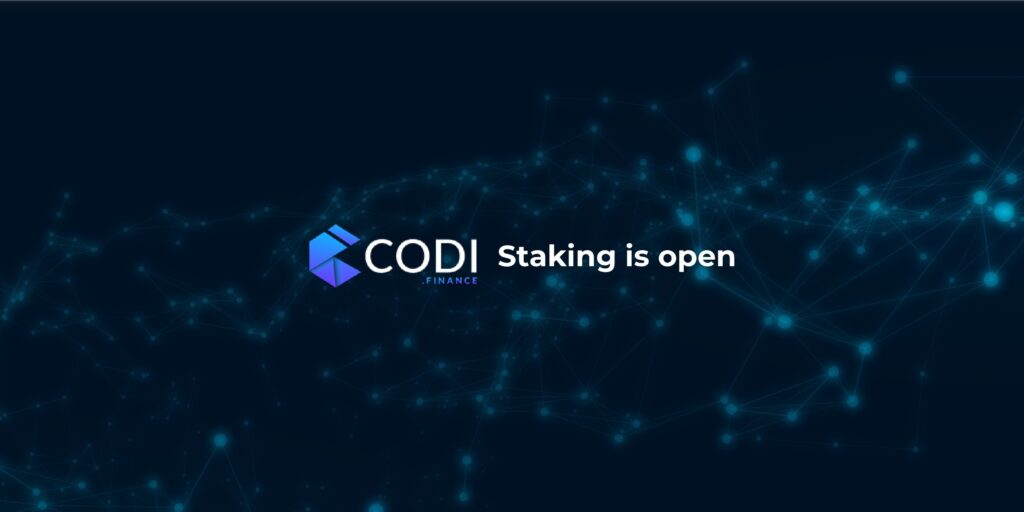 CODI Finance, A Solana- Based Ecosystem, Announces Upcoming Plans After Introducing Its Staking Feature
CODI Finance has announced plans to list its native token, $CODI, on one of the world's top 25 exchanges, as well as the launch of its NFT marketplace, shortly after releasing its staking feature.
CODI's ambition is to become the most widely used internet protocol by making it faster to save money on gas fees, making it significantly less expensive than other protocols. Furthermore, CODI intends to make the Solana ecosystem a more equitable trading environment, to provide customer service and support, flexibility, and to rapidly adapt to the rapidly changing DeFi space.
Staking options for CODI Finance are now available to $CODI token holders. CODI Finance has made significant progress toward its vision of becoming a leading DEX and IDO launchpad in the Solana ecosystem and DeFi at large since its inception in September 2021. CODI Finance has made significant inroads into the Solana ecosystem by providing unique solutions to pressing Solana ecosystem needs such as an IDO launchpad and a lending and borrowing protocol. CODI Finance is an open and decentralized ecosystem comprised of three services: an IDO Launchpad, a DEX, and a decentralized lending and borrowing protocol.
In the near future, "$CODI" holders will be able to stake their tokens on CODI's platform for a fantastic APY. Staking is divided into five tiers to give every user an equal chance, and the rewards vary depending on the staking tier. The tiers are as follows: Bronze, Silver, Gold, Diamond, and Challenger.
Staking amounts vary by tier, with the lowest amount being 2000 $CODI tokens and the highest amount being 500000 $CODI tokens. Furthermore, the APR varies according to staking tier.
CODI Finance also intends to expand the availability of "$CODI" in the cryptocurrency market, with plans to list $CODI on other reputable exchanges in the works.
When the IDO CODI launchpad is fully operational, the CODI community will be able to invest in projects and receive early allocations by staking '$CODI.' CODI also has plans to launch its NFT marketplace, propelling NFT technology in the Solana ecosystem, and tapping into an emerging sector in the blockchain industry, with $CODI also playing an important role in this marketplace.
$CODI can be purchased on Raydium, a leading Solana decentralized exchange, and p2pb2b, a well-known centralized cryptocurrency exchange. CODI was also recently added to one of the world's largest cryptocurrency ranking websites, Coingecko. Coingecko now allows the CODI finance community to track the daily price movement of $CODI as well as gain access to other CODI Finance data.
If you're looking for OTC "$CODI" sales, contact the CODI Finance team at sales@codi.finance. The CODI Finance team is also open to private deals from retail investors.
For more information on this project, please visit Codi.finance, or you can join the community by following their social media channels
Twitter: https://twitter.com/Codi_Finance
Discord: https://discord.gg/gyUadGhScv
Telegram: https://t.me/codi_finance_community
This press release, which is published for information purpose only, has not been written by allcryptocurrencydaily.com.