Press releases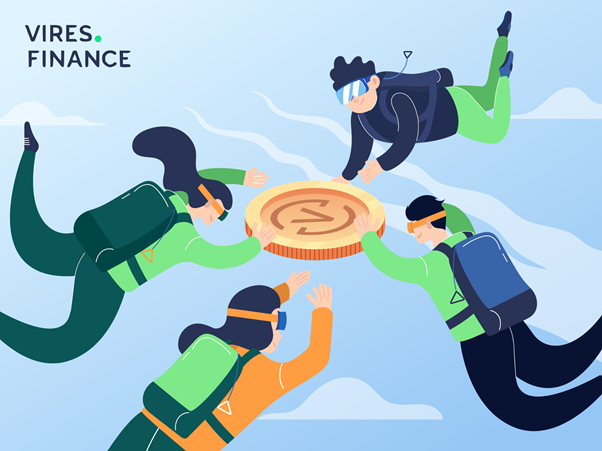 Breaking Good: Waves Labs US Expansion Focuses on $10 Billion TVL Target for Waves
Waves Labs has announced their plans to capitalise on Waves's recent market success and boost the Waves blockchain throughout 2022. The US-based growth engine for the Waves blockchain has just published their roadmap detailing their targets for the year, as well as announcing the acquisition of new talent to lead the team.
Big Targets for 2022
The targets are ambitious. They include a push to have 5 million MAUs on the platform and $10 billion TVL across the Waves ecosystem through protocols such Vires Finance, their flagship DeFi protocol. Further targets include listing on all major US exchanges, and ensuring Waves has a footprint on all top wallets, custody platforms and DeFi services.
Waves has recently surged into the top 30 cryptocurrencies by market cap, quintupling their market cap while doing so. It's an extraordinary trajectory of growth that Waves Labs intends to build upon. Although early focus has been on creating the blockchain products users want – and investment will continue in pursuit of this goal – there is now a more determined effort to acquire value for the chain.
Taking The Lead With New Talent
To do this, it is bringing in talent. Waves has cast the net wide to bring in Web3 luminaries with the business nous and strategic vision to take Waves to the next level. New hires include head of U.S operations Aleks Rubin, Head of Ecosystem Coleman Maher, Marketing Lead Jack Booth, and Operations Tiffany Phan.
Between them, they have led business development for cutting edge blockchains, presided over massive IPOs, and helped projects achieve record breaking growth. Coleman Maher was quick to express his excitement at what lies ahead, saying that the 2022 roadmap is 'incredibly exciting and ambitious' while stressing that Waves is 'incredibly undervalued'. Aleks Rubin, who is now responsible for the U.S operations, stated he was 'excited to lead this dynamic team'.
Ecosystem Fund To Support Developers
The new talent will oversee deployment of the Waves Ecosystem fund, a pot of money set aside to incubate the best development talent that can create the next-generation products on the Waves blockchain. Waves Labs aims to incubate 20 projects over the coming year, as well as continuing to support current protocols on the platform.
The team also aims to bolster visibility in the US markets through a range of channels both orthodox and unique. The Waves Labs team will attend conferences all across the US, host their own events, and build partnerships with companies and people across the industry to increase the Web3 community's awareness about Waves, particularly in the US.
Sasha Ivanov, the founder of Waves, has said that despite record growth, 'Waves still remains relatively unknown in the U.S' and that Waves Labs is a 'key component of the Waves plan' and that, with the efforts of Waves Labs, 'Waves will reach mass adoption in 2022 and beyond'.
About Waves Labs
Waves Labs priority is ensuring mass adoption of both the Waves's blockchain and the Waves technologies. Alongside marketing and brand building, Waves Labs directly supports developers with its Ecosystem fund while offering tutoring and mentorship to new developers in taking advantage of the possibilities of the Waves blockchain. Find out more at https://waveslabs.com/
About Waves
Waves is an proof-of-stake blockchain which acts as an open-source platform for decentralised applications. It aims for an eco-friendly blockchain that is fast, practical and global. It maintains the principles of security and decentralisation and welcomes all development projects to begin building on the chain, including open finance, gaming, digital ID and more. Find out more at https://waves.tech/.
This press release, which is published for information purpose only, has not been written by allcryptocurrencydaily.com.